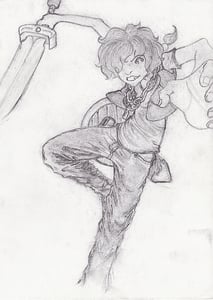 $

20.00
A custom drawing by Apple and Kiwi author Gino Vasconcelos. The picture will be a black-and-white, inked, single character drawing of your choice.
The sketch is drawn on 9"x 12" acid free, light weight, lightly textured sketch paper.
Add the sketch details during checkout under "add special instructions to merchant" or email them to andrew@perspicacity1.com with the subject line "Custom sketch".